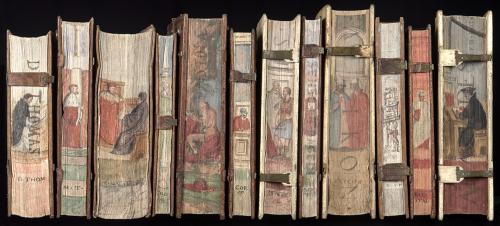 Habits Ancient and Modern: Surface and Depth in the Pillone Library Volumes, an exhibition curated by Andrew S. Brown (Ph.D. Candidate, English), will be on view at the Beinecke Library, January 18 – April 21, 2019.  
The exhibition traces the history of the library assembled by Antonio and Odorico Pillone in Italy in the sixteenth century, and Odorico's decision to have the fore-edges of many of these volumes painted by Cesare Vecellio, a distant cousin of Titian.
Habits Ancient and Modern is part of Bibliomania, a constellation of exhibitions on view this Spring at the Beinecke Library.